A guy from Church just came over and said: "I don't know why but you are not allowed to have home teachers. Well I don't agree with that and since I'm right near by me and my partner are going to add you to our home teaching list." Interesting. Well, not being allowed to have home teachers is not news - I've been requesting home teachers for more than 20 years now and I've NEVER been allowed to have one.
Uhm, for those who don't know: Mormons have "home teachers" - they are like "local missionaries" that live in your town, and go around the neighborhood teaching scripture lessons to members of the church. They are REQUIRED to visit EVERY member of the local church building at least once per month. I've NEVER had one visit me once in 34 years.
Actually I'm supposed to have Visiting Teachers too - that's a pair of women, who visit the women of the church each month. I've been requesting them to visit me too, but to date it's been 34 years and they've never stopped by either. The reason - I'm being shunned.
I was 12 years old when Bishop M announced that I was "The Great Apostate who was to come in the last days" and commanded the members to shun me. I've been shunned by the local members ever since, and if they do talk to me it's to call me "a demon possessed witch". This has been going on since I was just 12 years old. :(
I don't even accept anyone else's opinion about where my soul will be for eternity anymore!
I actually stop going to the Mormon church 9 years ago, because the whole shunning and being put down, and everything else that was going on, had me fall into a huge fit of depression. So I was quite surprised when this guy showed up at my door. I remember him from years ago, but I don't know his name. I haven't seen him in church since I was like 8 or 9.
Anyways, I've taken that seminary course via the Calvinist church and a one year course through the SDA church, than studied for 3 years with a Pentecostal church and have since been ordained a minister and uhm, well, the current Bishop called me the Great Apostate last summer because I wrote a book (
For Fear of Little Men
) that kind of pretty much lays the groundwork for starting a new religion of my own.
You got to wonder though - if they had never shunned me, I would never have pursued all this, so in a way they made their own prediction come true! LOL!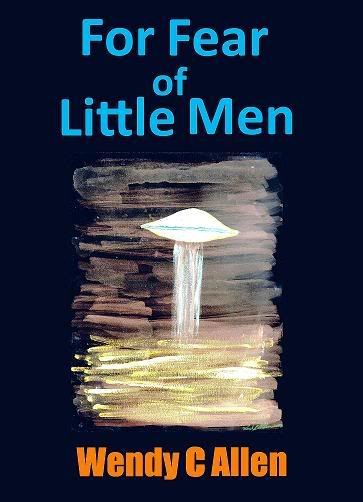 http://twitter.com/EelKat
http://www.facebook.com/EelKat
http://eknano.blogspot.com
http://eelkat.wordpress.com
http://www.nanowrimo.org/eng/user/132659
http://www.scriptfrenzy.org/user/132659