EK is in need of happy posts tonight. My long time posting buddy, died today. Whenever I am online, I am never alone, but always in the company of a little grey bird, who's ether sitting on the computer, my head, or running across the keyboard biting my fingers. In all my years online, this is my first time to use the computer without him at my side. It seems like I've had Pidgie forever. I don't know why he died, he was fine this morning and than suddenly tonight he was dead. He's been my constant compainion for many years now. I can only assume that he was "old".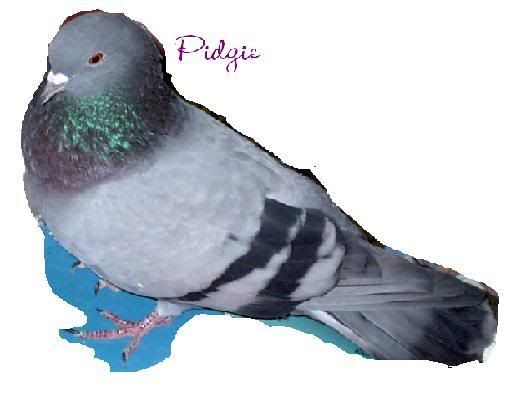 What's your take on this? I'd love to hear what you have to say about this post. Leave a comment and share your views!
-------------
Copper Cockeral
Publishing Your NaNo Novel?
Do You and I Read the Same Books?
Want to Give Me a Reward for Reaching 50k?
*I Love Phookas!*