This post is for those who've asked how I create the cover art for my books. It's very simple really, and any one can do it, and it's 100% free.
I use Paint. It's pretty much the only image editor I ever used. I have a digital camera, so I take my own photos and the editing them using Paint. I also paint pictures with acrylics and watercolors, than scan them into my computer, and again, edit them using Paint. Over the years I've written a ton of books and self published nearly ever one of them, always using my own photographs, my on art, and always editing my cover art, using, you guessed it: Paint.
Here is my cover for this year:
And here is how I made it, with out spending a penny:
I spent last night testing various book cover ideas. I know, I've still got a few months of editing to do, before I my book will be ready to publish, but, that doesn't mean I can't have the book cover ready ahead of time! Heck, even if I DIDN'T plan on publishing it, I'd still be making a book cover just for the fun of doing it! LOL!
Anyways, I knew ahead of time I wanted a ghostly pale blue and purple color theme for this book, because of the ghost like creature that haunts the village, and I spent the past few hours playing around with various ideas, and than it hit me: if I take a bunch of photos of my garden, I'll have a lot of pictures that are largely brown and green, which once I invert them on MSPaint, will turn the shade of blue and purple I'm looking for. So I did that, and well, I ended up picking three of the photos of my flower garden, to use to make this cover, and WOW! It came out way better than I had expected it would! I must say, I am very happy with my results here.
Once I had the pictures I wanted to use for my cover, I just went to LuLu and started trying them out against their various cover templates, until I got the layout the way I wanted it.
I always make my book covers using http://www.LuLu.com 's book cover template.
All you do is start a new paperback book project. Set it for "private". Upload a doc file (I have a 175 page "test" file I use for this). And than just keep hitting the next/continue button until you come to the cover art creation section. Than you can create your cover art, using their book cover template. Once you've got one you like, tell it to save and create a pdf file. Than open the pdf file and take a screen shot of it.
I use Capture-A-ScreenShot http://www.brothersoft.com/capture-a-screenshot-36279.html to save the picture.
Than I use PhotoBucket http://photobucket.com/ to show folks what I made. But be sure to add the 500 pixel tag to the code, so you can show it on the NaNoWriMo forums. It looks like this: width="500"
In the end, you have an ACTUAL book cover for your book, and, you already have the book project started on LuLu for when you get done editing, all you have to do after is go back and replace the test word doc with the real word doc, and than you can publish, change setting from private to public and start selling your book.
Hope that helps out. :)
I made my 2008 cover the same way, only with that one, I actually painted the cover art myself with acrylics and water color, instead of taking photos with my camera and editing those. I went through several different paintings and covers before I finally decided on the one that it got published with, which is this one: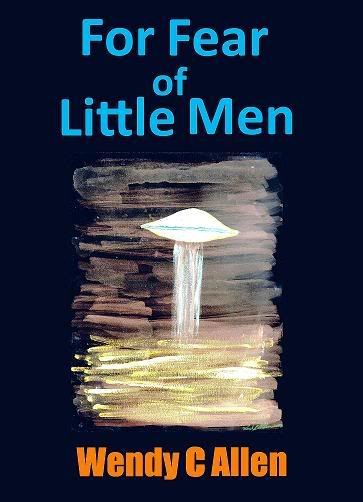 Anyways I'm not a graphic designer by any means, I'm a writer first and a writer always, but with a camera, a $5 paint set, and MS-Paint, I've created some pretty good cover art with out spending a penny. And here you can see examples of my end results, one with photography and the art with paint, and with both of them, I am quite happy with my end results.
Likewise my 2007 Script Frenzy book cover was also made the same way:
and my 2008 NaNoRebel Anthology of Short Stories: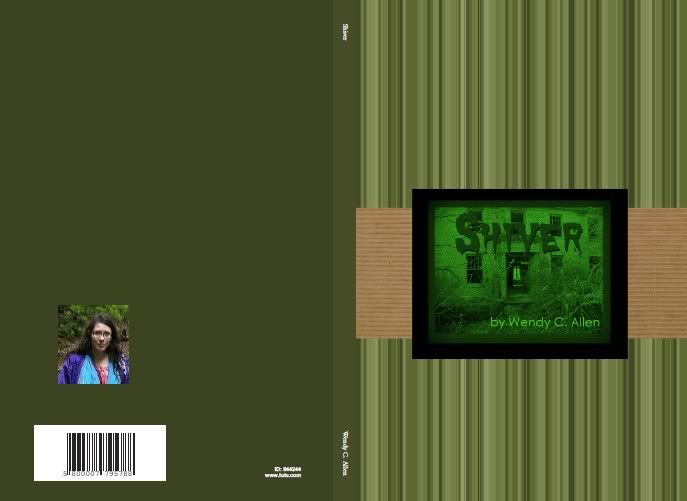 And here is the cover I made for my first NaNovel of 2009: Dracula Lives Next Door using the "LuLu method" above, with the help of this free photo editor: http://fotoflexer.com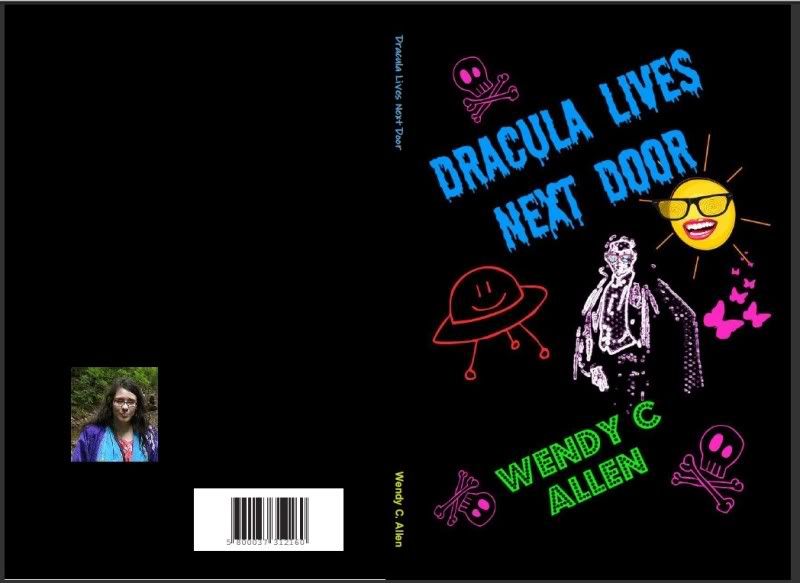 Incubus: Fear the Night!
http://twitter.com/EelKat
http://www.facebook.com/EelKat
http://eknano.blogspot.com